Michael Brookes
Managing Partner
F
inancial Services Executive Search since 1996 based in New York, USA and then Madrid, Spain. He established and ran the US subsidiary of Executive Access, the leading Asian search firm, prior to becoming a founding member and Managing Partner of Quorum Associates LLC, specializing in international Investment Banking assignments, and subsequently Brookes Gregory & Associates, concentrating on Equities and Private Banking.
In 2006 he formed together with Cristina Gorría, Brookes & Gorría Search headquartered in Madrid and specializing in Investment Banking search mandates within Spain. In 2012 a NY subsidiary was established.
Previously Michael was 13 years with Nomura Securities as a Managing Director and a member of the Executive Committees in both Europe and Asia ex-Japan, at a time of rapid expansion and development. Prior experience was in Human Resources as a Staff Officer with OCL and as Head of Recruitment for Williams & Glyn's Bank (later acquired by The Royal Bank of Scotland) in the UK.
Educated at the University of London with Bachelor of Science in Psychology and Master of Philosophy degrees, as well as later obtaining a Master in Psychopathology and Health from UNED in Madrid, he is a UK Chartered Psychologist and Fellow of the Chartered Institute of Personnel and Development.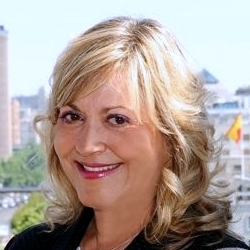 Cristina Gorría
Managing Partner
M
ore than twenty years' experience in Financial Markets and Cash Equity Sales and with a broad knowledge of financial markets and products, and strong relationships with Spanish Institutional Clients.
She started in Asset Management (Fixed Income and Equity) in Caja de Ahorros Vizcaina in Bilbao. After five years there she moved in 1990 to the sell side, setting up the domestic Cash Equity Desk for institutional clients in AB Asesores, based in Madrid.
From 1994, until Flemings was acquired by Chase Manhattan Bank in 2000, Cristina was a Director and member of the Executive Committee of Robert Fleming Spain, responsible for the Global Cash Equity Sales Desk and instrumental in creating a brand name in Spain. In 2000 she was appointed Country Head for Deutsche Securities, managing 56 people in Sales, Research, Derivatives and Back Office. For four years she was responsible for selling Pan-European product, generating record commissions in 2000-2001.
In 2005 Cristina was the CEO of an Italian Art and Editorial Company, FMR ARTE, based in Italy and Spain, and in February 2006, she co-founded Brookes & Gorría Search, an executive search firm specialized in Investment Banking and Private Banking assignments.
She has a Bachelor of Science Degree in Economics and Business Administration from the Universidad Comercial de Deusto in Bilbao and an AMP in Marketing and Foreign Trade.